Our Services
As an exclusive tenant representative, Prism Corporate Realty, Inc. offers a wide range of services; from initial facility needs analysis through move in.
---
CLIENT ANALYSIS: We will analyze and review your present lease and building in an effort to define the options available to you.
PRIORITIZE REQUIREMENTS: We will prioritize your office requirements for location, size, technical requirements, parking, building quality and image.
MARKET SURVEY: We will present a detailed survey of all buildings that meet your pre-established criteria, including specific data on each to enable you to select the buildings that deserve further consideration.
BUILDING COMPARISON: We will tour selected properties to further define how each meet your basic facility needs. The unsuitable alternatives are eliminated in this phase. We will evaluate buildings for architectural structure, mechanical, electrical and general planning conditions. Floor, size, configuration, module design and position in the building will be given important consideration.
ASSEMBLE RELOCATION TEAM: At your option, we will organize and coordinate a complete relocation team consisting of your firm's management, an architect/designer, a furniture vendor, a telecommunications vendor, and a moving service. Each will be charged with evaluating and providing costs and/or information necessary to structure your relocation decisions.
ESTABLISH SPACE REQUIREMENTS: Your particular space needs will be projected and designed by either the building's architect, or one of your own choosing (in most cases at the building's expense). Building efficiencies will be analyzed and construction costs identified and qualified.
FORMULATE STRATEGIES: With your input, we will confirm the objectives of your relocation and formulate the strategies to achieve satisfaction, i.e.: A. Present Lease Buyout/Assumption Options B. Expansion Options C. Contraction Options D. Termination Options E. Renewal Options.
SOLICIT PROPOSALS: Each building is given a carefully prepared request for proposal outlining the specific business terms and conditions necessary to meet your criteria. The formal proposals will be submitted to us for further consideration. Areas for negotiation will be identified.
FINANCIAL ANALYSIS: All proposals, accompanied by our financial analysis, will be submitted to you for evaluation and selection of buildings. Final space and construction costs will be defined, evaluated and negotiated at this time. All necessary information is provided for you to make eliminations and decisions about your facility. At this stage you will focus on the final candidates.
NEGOTIATION AND SELECTION: We will negotiate all final points of concern and assist you in making a selection based on satisfaction of objectives as prioritized.
LEASE DOCUMENT: We will review the lease for business terms, conditions and desired options equating to your present and future financial security. We will submit to your legal advisor any comments we may have.
CONSTRUCTION AND OCCUPANCY: Throughout the period from signing to move in, all necessary assistance will be provided. We will coordinate the preparations for move in, including but not limited to telephone installation, network cabling and furniture installation.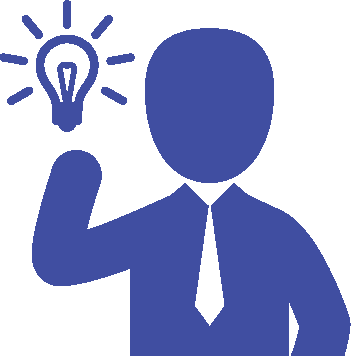 Getting Ready to Move?
Is your organization looking to move soon? Use our simple online form to start your search today.
Find a Property